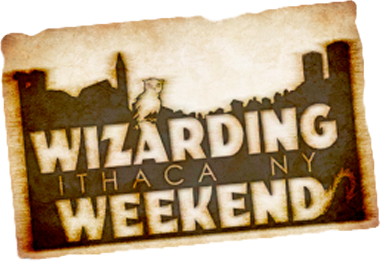 Press Bay Alley and Ehrhart Energy Present:
Ithaca's Wizarding Weekend 2016
Journey to Ithaca NY for a magical weekend inspired by the Harry Potter book series! Part street festival, part fantasycon, Wizarding Weekend takes over downtown Ithaca in a family-friendly way!
The Wizarding Street Festival Day is Saturday October 29th only. Full Schedule, Tickets, Reservations & Participants Listing available at Wizardingweekend.com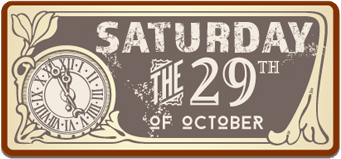 We will be holding four daytime street shows: 10 am, 11:30am, 1:30pm, 4pm, including a dance revue, wizard duel, wandering characters, and a hooping workshop!
Cayuga Street Street Performances:
10:00am & 1:00pm – Azkaban Breakout – become an auror and help track down dark wizards
10:30am, 12:30pm, 2:30pm – Circus Culture
11:00am, 4:30pm – The Comedy Flops
11:30am, 1:30pm, 4:00pm – Pyromancy
12:00pm – Hilby the Skinny German Juggle Boy
1:30pm-4:30pm – Cornell Raptor Presentation
2:00pm – Wizarding Kids Acting Performance
Throughout the day Pyromancy will be vending a variety of hand made jewellery, horns, journals, hair ribbons, and henna. Come find us at our booth R24 on the map.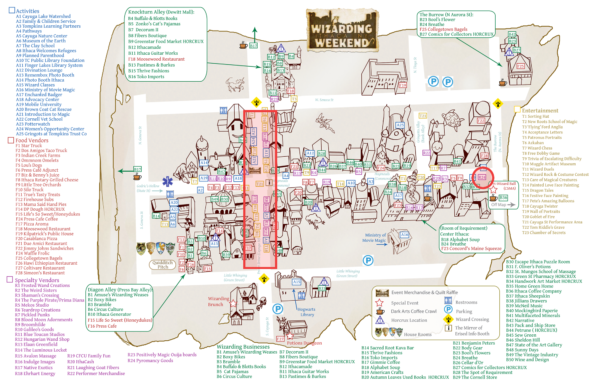 Come evening, we will be dancing with LEDs at both sessions of The Tri-Wizard Ball, get your tickets now!
TriWizard Ball
Saturday October 29 TWO DIFFERENT SESSIONS: 6:30-8:30pm (ideal for families) OR 10pm-midnight at the Community School of Music and Arts Third Floor Ballroom (330 E. State Street, Ithaca NY 14850 – map). $25 per person.
Dance to music provided by DJ Gunns, get your official wizarding portrait taken, enter the contest for Best Costume, meet some of your favorite costumed characters and enjoy complimentary treats from some of Ithaca's finest purveyors. Our most famous local ghost, the notorious Edward Rulloff himself, will be hosting a cash bar. Each guest will receive one entry into the raffle for some spectacular prizes. Additional raffle tickets will be available for sale. All proceeds go to support Wizarding Weekend, a 501c not-for-profit endeavor. Purchase tickets here.